Performance management software

These tools enable you to assess the quality of work being done remotely. It helps you define the methodology, create questionnaires, gather feedback, prepare reports and conduct appraisals for every employee. In other words, you can perform the entire process on a single platform.

Companies usually evaluate employees a few times a year, but this kind of software makes everything so easy that you could do it more often (especially when working remotely).

Kenjo
Once again, our all-in-one HR software gives you the option of effortlessly implementing 90º, 180º or 360º performance reviews. You can personalise questionnaires, keep track of feedback processes, create reports and receive regular information about each employee's performance — all in a single platform.
Add these two other features such as OKR tracking and employee satisfaction, and you have full control over your workforce's motivation performance.

Video conferencing software
Using software for hosting video calls is essential when working remotely. It enables teams to see each other virtually and record sessions if necessary.

While there are many solutions on the market, it's essential to choose one that works well and allows you to invite several people to the same conversation.

Zoom
Zoom has boomed during the lockdown. During January and February this year, 2.22 million people downloaded the app, according to an article in Wired.

Its simplicity is one of the main reasons for its success; nevertheless, it's free plan limits your calls to a maximum of 40 minutes. Zoom's paid plans give you unlimited use.

Hangouts
Hangouts is Google's video conferencing tool and, once again, it's associated with a Gmail account. If your company uses this service, then Hangouts is very convenient. And it works exceptionally well.

Skype
Skype is one of the most popular companies, being one of the first to offer a video calling service. And it's still the software of choice for many companies.

Time management tools
Companies in Europe must track employee time and attendance of each employee's working day, including those who are working remotely. And in the UK, you must keep these records for at least two years.

It's up to companies to choose which system they prefer to comply with this obligation; nevertheless, it's vital to choose one which enables employees to clock-in and out remotely. A system that facilitates this from anywhere and from any device is, without a doubt, the most convenient option.

Kenjo
Kenjo also offers a time tracking system which enables employees to clock in and out remotely and complies with the legal regulations. All employees have to do is record their start and finish times in the app.
‍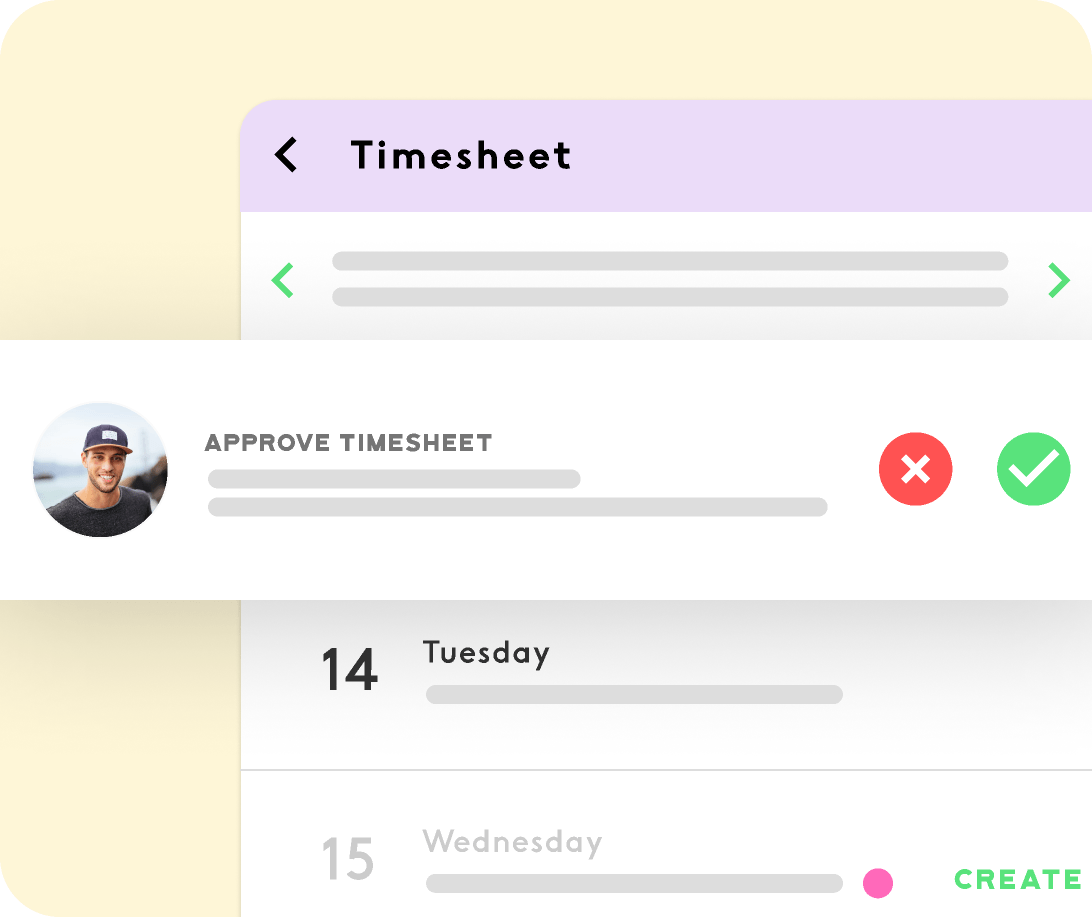 The HR team, on the other hand, can easily visualise the times recorded and spot employees are doing too much overtime.

Cloud-based storage systems
Cloud storage is handy for remote working as it enables you to share documents and even add comments in real-time. It's basically an online filing system, and you can easily manage user access.

Your information is completely safe in storage software as it encrypted and, besides, the service provider usually forms regular backups.

Google Drive
Google's cloud-based storage service offers up to 15 GB of free space where you can save all kinds of files. You can also create shared files for real-time collaboration with others.

Dropbox
Dropbox is another popular storage system. The free version offers 2 GB of storage, but you can extend that by up to 2TB of space with a paid plan. It also works with shared files.

Wetransfer
While it's not a storage service, you can send files with WeTransfer. Its free plan only allows files of up to 2 GB and the link expires in seven days; with the paid plan, however, you can send files of up to 20 GB, and you can choose when you want the link to expire. You'll also have up to 1 TB of storage space available.

Password managers
The more tools we have, the more passwords we need to remember. Password managers are a great way to remember passwords and avoid potential future problems caused by forgetfulness. They say your data so that access is automatic, protecting it and enabling us to share it safely.

LastPass
This comprehensive management tool generates strong passwords, stores them and allows you to send them to other users safely. You can opt for the free version although paid plans offer a more comprehensive range of features.

1Password
This software offers the same features as LastPass, although it's slightly more attractive and intuitive. The main drawback is that it doesn't offer a free version.